Attorney Joshua Wrady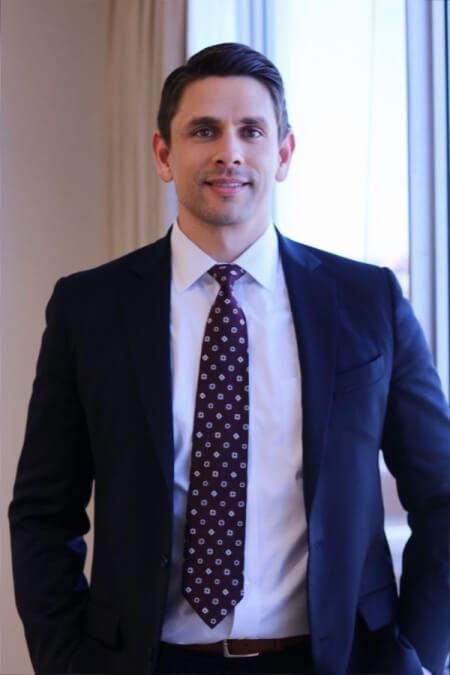 Joshua devotes his legal career to fighting unlawful employment discrimination, harassment, and retaliation. He has represented hundreds of clients before the United States Equal Employment Opportunity Commission (EEOC), and the federal district courts of Alabama. In fighting for the rights of employees, Joshua regularly litigates matters against employers - large and small - arising under various anti-discrimination laws such as Title VII of the Civil Rights Act of 1964 (Title VII), the Age Discrimination in Employment Act of 1967 (ADEA), the Family Medical Leave Act of 1993 (FMLA), and the Americans with Disabilities Act of 1990 (ADA).
Joshua also represents individuals terminated by their employer for filing a workers' compensation claim, and those who were terminated for reporting the violation of a written safety rule. He also regularly negotiates employment contracts and severance agreements. Joshua has been selected by Super Lawyer's as a Mid-South Rising Star three years in a row. This is an honor conferred upon no more than 2.5% of Attorneys aged 40 years or younger, or who have been in practice for 10 years or less. Joshua volunteers with the Birmingham Volunteer Lawyers Program, and in 2015 he was named as one of "Birmingham's Finest" for his efforts to raise donations to fund research into a cure for cystic fibrosis.
Joshua attended the University of North Alabama, where he studied Politics and History. He was involved in activities such as the UNA Student Government Association where he served as Vice President, the American Mock Trial Association where he served as Team Captain, and the Kappa Sigma Fraternity where he served as President for one semester. Joshua was selected for membership in a number of academic and Greek honor societies, including the Omicron Delta Kappa National Leadership Honor Society, and the Order of Omega. Joshua was UNA's first recipient of UNA's Robert L. Potts Student Government Association Hall of Fame, and he was inducted into the UNA Greek Hall of Fame. As a UNA Alumnus, Joshua donates time and resources to UNA's Chapter of the American Mock Trial Association, and he was recently selected to serve on UNA's Academic Advisory Council.
Joshua is a 2010 graduate of Samford University's Cumberland School of Law. At Cumberland, Joshua was named to the Dean's List five times, he served as a Judge Abraham Caruthers Legal Research and Writing Fellow, and he was selected to serve on the Henry Upton Sims Executive Moot Court Board. Joshua also participated in three trial and moot court competitions at Cumberland - the Donworth Moot Court Competition, the Gordon T. Saad Moot Court Competition, and the James O. Haley Trial Competition - all of which Joshua won. Joshua now serves as a volunteer judge for various Cumberland sponsored trial competitions.
Joshua and his wife, Rebeccah, proudly call Birmingham, Alabama, home. Joshua and Rebeccah now have a son, Christopher and enjoy spending time together as a family. Joshua spends his free time traveling with his wife and son, running, playing outdoors with his Labrador Retriever, "Gup", and reading various materials pertaining to politics and government.
Link to https://profiles.superlawyers.com/alabama/birmingham/lawyer/joshua-wrady/b35a808b-2e05-4e82-b421-602cd3332d79.html?utm_source=b35a808b-2e05-4e82-b421-602cd3332d79&utm_campaign=v1-rsbadge-red&utm_content=profile&utm_medium=fiddle.jshell.net