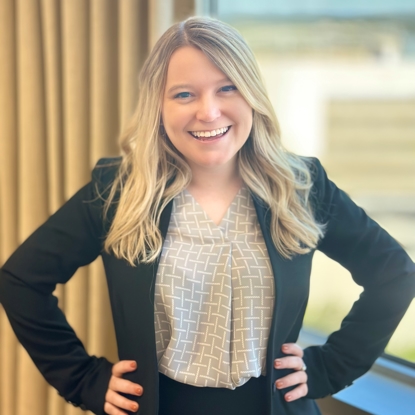 Meagan Corcoran
Bio
Meagan believes that your story matters. She is devoted to listening to your employment-related matters and fighting for the justice you deserve. As a Cumberland School of Law graduate, Meagan fell in love with Birmingham, Alabama, and decided to make it her permanent home.
While at Cumberland, Meagan was named to the Dean's List and a part of many organizations such as Cumberland's Public Interest and Community Service Organization, Women in Law, and even the President of the Christian Legal Society. She was also a Lead Admissions Ambassador, on the Career Development Advisory Board, a Themis Head Representative, and a participant in 2 legal clinics (Veterans Legal Assistance and Criminal Appeals). During law school, Meagan worked for a personal injury firm, a solo practitioner, and Legal Services of Alabama.
Before law school, Meagan attended Columbus State University where she received a Bachelor of Science in Criminal Justice and a Master of Science in Organizational Leadership. At Columbus State University, Meagan was on the President's list for five semesters. She was also a part of the Servant Leadership Program where she learned the importance of giving back to her community and being a servant first.
Because of Meagan's life experience, she is passionate about serving those facing adversity for simply being who they are. In Meagan's free time, she enjoys serving and participating in events at her church, going on adventures with her friends, and traveling the world.